PRACTICE MANAGER:
Nicole Lewis-Bain
What is a team without a great leader. Nicole has been the foundation manager and CEO of the Lake Cathie Health Complex. She has seen the growth of the centre from a two doctor practice in 2008 to one of the busiest general practices in the region. She has been a runner up in the state award for practice managers. She brings gentle yet strong leadership to the team, along with a keen sense of duty for the community.
RECEPTION: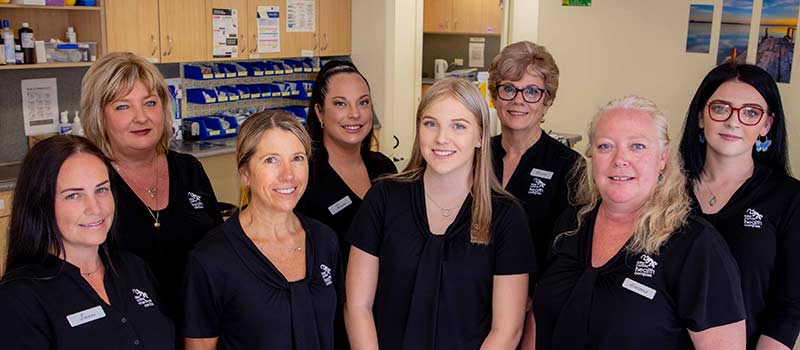 Di, Terri, Jayne, Emma, Danielle, Eden, Lauren, Tamara, Leah, Amy, Tyla and Michael
Our well loved and talented admin staff. They are trained in CPR, which assists with the triage of patients. They seem to know many of our hundreds of patients by name and keep the mood bright and happy. With their hard work and enthusiasm they keep the place running like a well oiled machine.
DOCTORS:
NURSES:
Our nursing team train other student nurses in area. From independently suturing wounds to performing specialised tasks, Lake Cathie Medical Centre is fortunate to have the biggest and best nursing team in the region.
Call today to discuss your healthcare needs: (02) 6584 8899.
OPENING HOURS:
Monday – Friday 8am – 5pm
Saturday 9am – 12noon (Medical Centre & Pharmacy only)