Lake Cathie Dentistry is a state of the art facility providing a wide range of dental services at affordable rates, including:
General Dentistry
Examinations
Cleaning & Scaling
Decay/Stain Removal
Gum Disease Management
Jaw/Facial Pain/Clicking
Migraines
Fixed/Removable Dentures
Bad Breath Management
Tooth Coloured Fillings
Oral Cancer Checks
Wisdom Teeth Management
Root Canal Therapy
Dental Implants
Teeth Whitening
Dental Veneers, Crowns, Bridges
Digital X-rays
Rotary Endodontics
STAFF: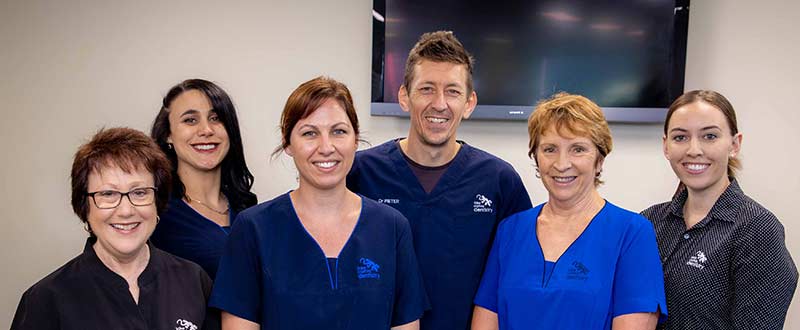 Dr Pieter Nieuwoudt
Pieter graduated in South Africa and has a wealth of experience overseas and interstate. He loves the varied work of general dentistry and loves preventative and comprehensive dental care. He has special skills in dental implants. While he is not at work he runs marathons.
Our support team currently includes Leonie Tassell, Gayle Dick, Andrea Withers and Amy Nash who bring experience, finesse and a welcome smile to the clinic.
MAKING APPOINTMENTS:
Phone 6584 8899 to make an appointment. Same day service for dental emergencies.
Lake Cathie Dentistry – affordable, quality dental care for the entire family.
Call today to discuss your healthcare needs: (02) 6584 8899.
OPENING HOURS:
Monday – Friday 8am – 5pm
Saturday 9am – 12noon (Medical Centre & Pharmacy only)